CAG Delivers Training on Policy Design and Implementation Skills for Kenyan Emerging Leaders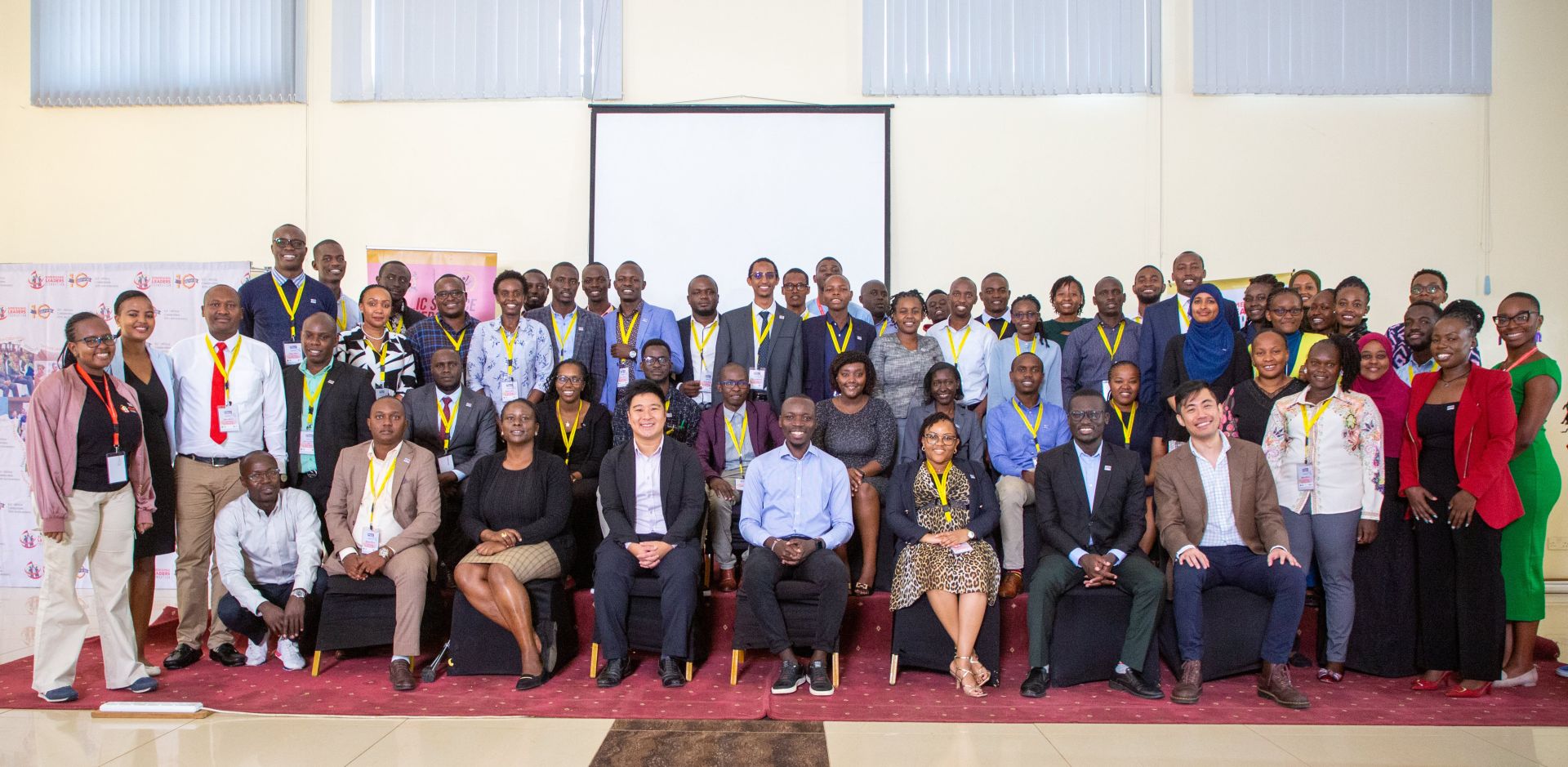 Mr Nathan Ong, Africa Centre Manager, CIG and Mr Jared Poon, Adjunct Faculty and Expert, CIG together with the second cohort of the Public Service Emerging Fellowship programme
CAG co-delivered the third segment of the Public Service Emerging Leaders Fellowship (PSELF) programme in Nairobi, Kenya, bringing together 65 early-career leaders from across the country.
The curriculum is defined by CAG's strong practitioner focus, while drawing upon international good practices and the local Kenyan context.
The third segment of the programme was designed to equip the fellows with practical toolkits for public policy design and implementation, as well as practical skills for effective communication, public consultation and citizen co-creation.
Nairobi (Kenya), 4 September 2023
— The Chandler Academy of Governance (CAG), in collaboration with the Public Service Commission of Kenya (PSC), Emerging Public Leaders (EPL) and Emerging Leaders Foundation (ELF), successfully delivered the third segment of the Public Service Emerging Leaders Fellowship (PSELF) programme. The second PSELF cohort brought together 65 future government leaders from the Kenyan public service across more than 45 counties. The opening ceremony for the segment was graced by Dr Mary Ciambaka Mwiandi, Commissioner, Public Service Commission, Kenya.
This is the second year that CAG is collaborating with its partners to design and deliver the PSELF programme. As curriculum partner for the programme, CAG designed the programme with strong practitioner-focus, while also ensuring that international good practices is applied to the local Kenyan context. Conducted over four segments, the programme covered important themes relevant to the Kenyan public service, such as ethical leadership in the public service, core skills for public service leaders, and citizen-centric government. The fellowship also includes year-round responsive training, mentorship, community service, and networking opportunities with programme alumni.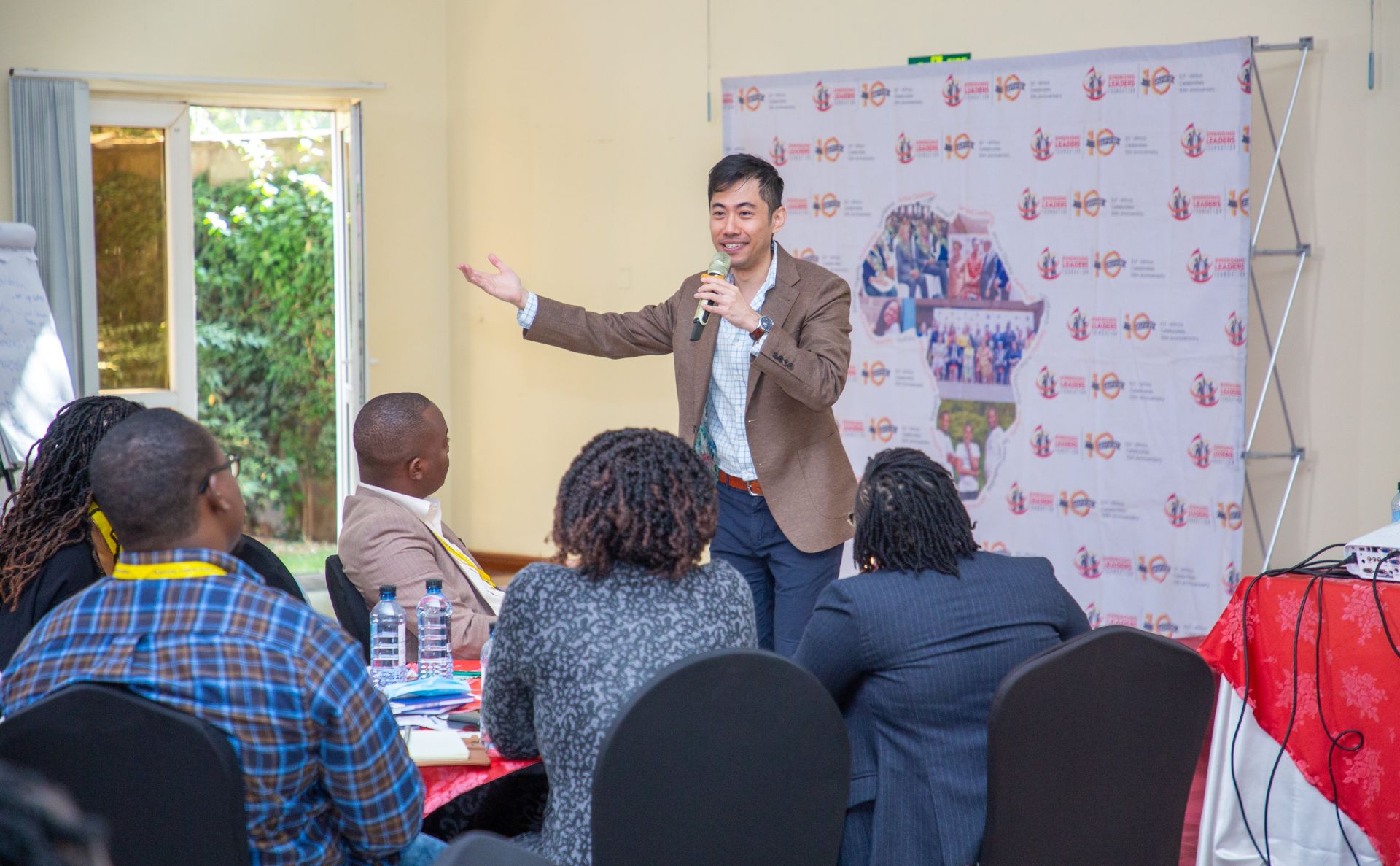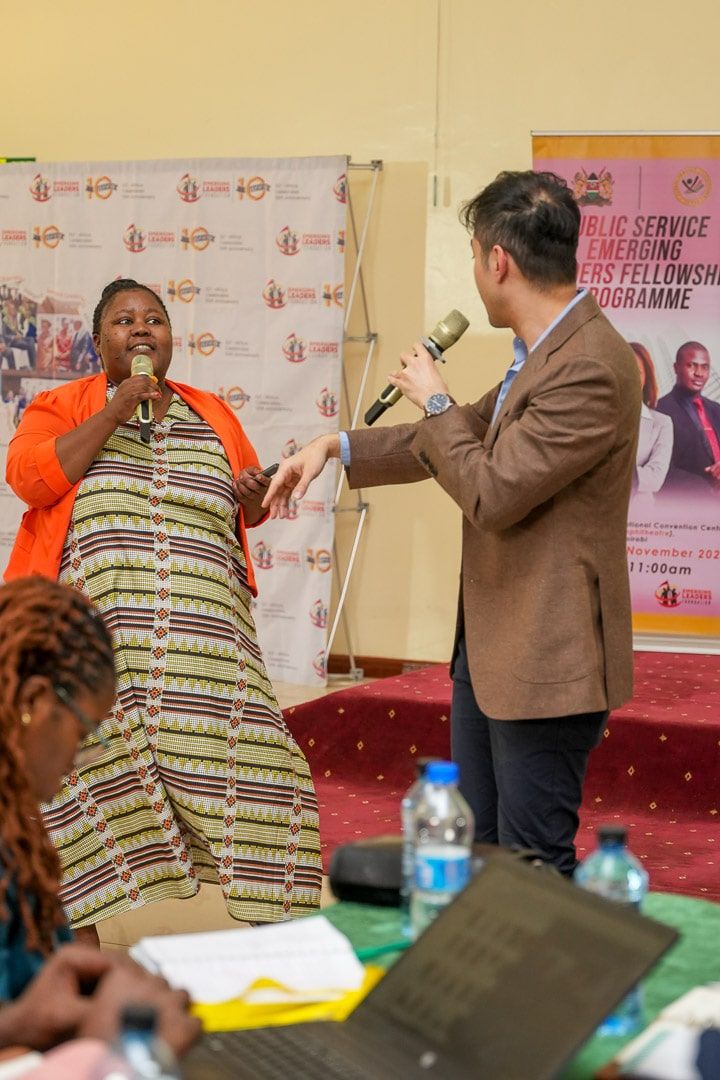 Mr Jared Poon and Ms Zuki Mqolomba, CIG Experts, co-facilitating the third segment of the PSELF programme at the Sportsview Hotel Jumbo Convention Centre in Kasarani, Nairobi


The third segment of the programme was held at the Sportsview Hotel Jumbo Convention Centre in Kasarani, Nairobi from 4-8 September 2023. Over the week, participants were taken through a series of lectures, facilitated discussions and simulation exercises. The theme of the segment centred on public participation and equipped them with practical skills and toolkits for public policy/programme design and implementation, as well as skills for effective communication, citizen engagement and co-creation. Adopting a blended approach, CAG incorporated online asynchronous content to enable self-paced learning and to keep the fellows engaged prior to the residential segment.


The fellows affirmed the effectiveness of the programme: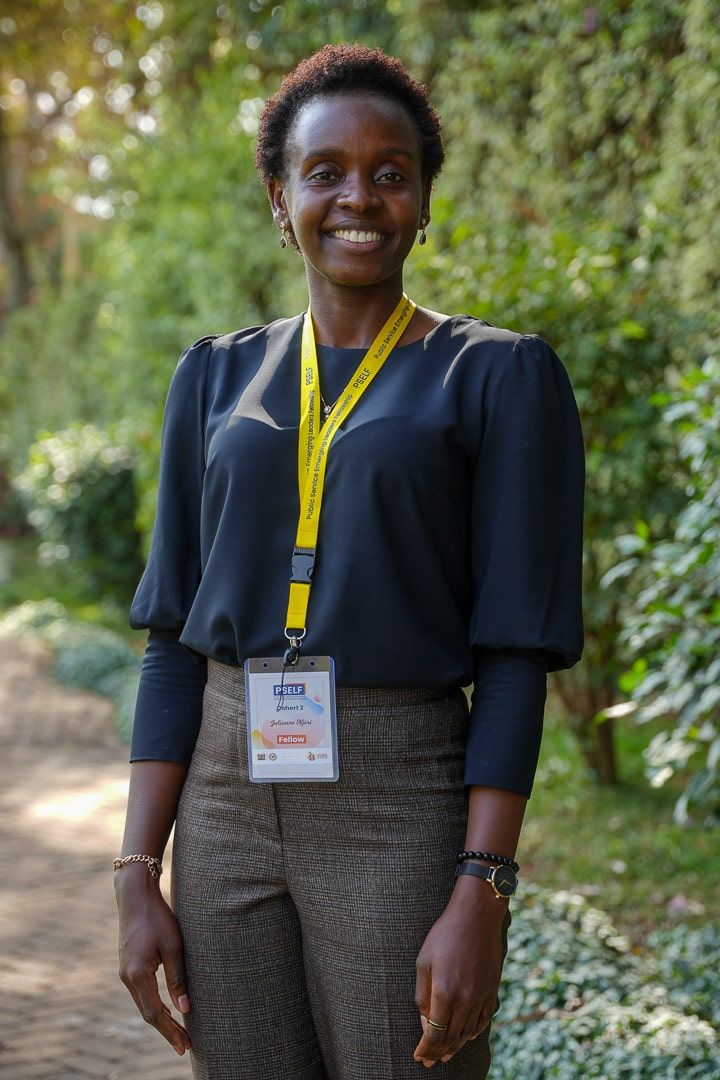 "I have never experienced the calibre of training offered by Jared Poon and Zukiswa Mqolomba from the CAG in my entire life. The training sessions were lively and engaging, and I appreciated the incorporation of stories from both Singapore and South Africa. As a fellow with no previous experience in policy, I found the group tasks, especially on policy design, easy to work on and provided a platform to practice. Kenya gains a lot if we affect the techniques applied in policy design and public participation.

A point of divergence that stood out for me was policy implementation in Singapore which leans on citizens' morality, conscience, and goodwill. Overall, the training was interactive, informative, practical and fun."
Ms Julianne Njeri Kirogo
PSELF Fellow 2023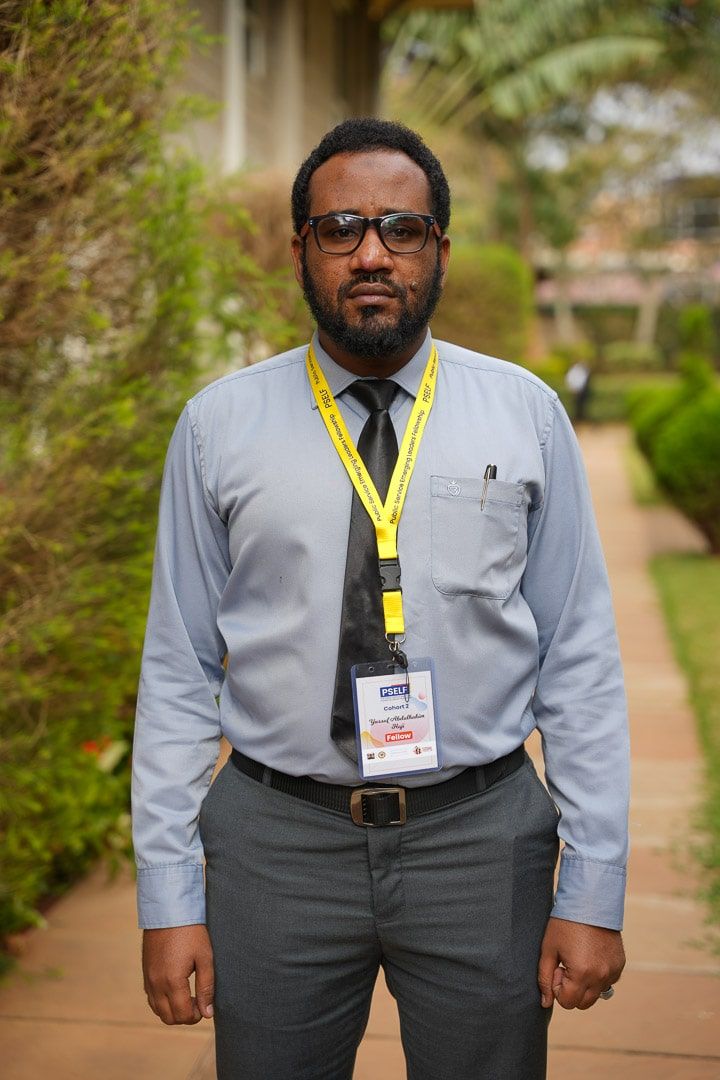 "PSELF Cohort 2 was privileged to participate in the CAG online courses. My experience was nothing short of exceptional. CAG offers a comprehensive range of courses that cover vital aspects of governance and public policy, and I had the opportunity to delve into four of their outstanding offerings: Public Policy Design, operating with a Citizens-First Mindset, Defining Problem Statements, and Understanding and Using Public Consultation Platforms.

What truly set these courses apart, however, was the inclusion of physical sessions led by Mr. Jared Poon and Ms. Zukiswa Mqolomba during PSELF Segment 3. Their expertise and engaging teaching style made complex topics such as Public Policy and Policy Design, Effective Public Policy Implementation, and Public-Private Partnerships accessible and digestible. I was especially impressed by their emphasis on harnessing citizen participation in policy co-creation and co-implementation. The interactive nature of these sessions was a highlight. They encouraged active participation and provided opportunities for practical application of the concepts learned."
Mr Yussuf Abdulhakim Haji
PSELF Fellow 2023
Empty space, drag to resize
About the Chandler Institute of Governance (CIG)
The Chandler Institute of Governance (CIG) is an international non-profit organisation, headquartered in Singapore. We believe in a world where citizens have a deep sense of trust in their governments and public institutions, and where nations are governed by principled, wise leaders supported by an effective civil service. Trust and effective governance serve as a strong foundation for national development and prosperity. CIG supports governments in building government talent, leadership and public service capabilities through training programmes, research initiatives and advisory work. We are not affiliated with any national government or political party, and we do not represent any partisan or commercial interests.
For more news and information, visit
https://www.chandlerinstitute.org/
or follow CIG on
Facebook
,
Twitter
and
LinkedIn
@ChandlerINST
About the Chandler Academy of Governance (CAG)
The Chandler Academy of Governance (CAG) is the training arm of CIG. CAG complements and supports CIG's work by designing and delivering training programmes that are practitioner-oriented, to equip government leaders with capabilities required to meet the realities and demands of public service work. CAG works with its panel of adjunct trainers and subject matter experts in the design and delivery of these programmes.
Empty space, drag to resize
For media clarifications, please contact:
Dominic GABRIEL (Mr)
Communications Manager
Chandler Institute of Governance

SIN Xin Ping (Ms)
Head, Programmes
Chandler Institute of Governance